We've Having a Huge Teacher Appreciation Giveaway!
For a teacher, the end of the year is exhausting! Teacher Appreciation Summer can't come fast enough! But until summertime comes, the bloggers at the new iTeachSecond blog are holding a little Teacher Appreciation Giveaway. We want you to know, you are very appreciated!
You can enter to win a gift card from Target, Amazon, Starbucks, or TPT! We started brainstorming about all the wonderful things you could buy with those gift cards and we even created a cute, little linky party.
If you give a teacher a gift card...what would she buy?
If your a new follow, I work full-time now on my TPT business, many teachers in this blog will be showing you things for their classroom. Been there, done that for over 20 years...so today is a chance to get to know me, Fern, a little bit more as a person! Warning NERD ALERT...
I live on a little island in north east Florida, about 45 mins. from St. Augustine, the weather is beautiful and it's definitely time for a new beach chair!
Sadly, I've never met a pastry I didn't liked! A gift card could let me sample five different days of fun!
Clip art...
Clip art...
and more clip art, to make you, my friends, more resources for your wonderful classroom!
So that's probably a little more about me than you actually really wanted to know! Now it is your turn, time to start dreaming about what you might spend one of these gift cards on, especially if you're at bus duty or lunch room duty, dream away....just a little fun to brighten your day!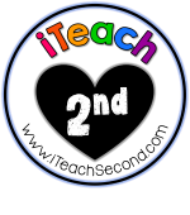 The Inlinkz Linky Party below has more posts from the blogger authors of iTeachKinder, iTeachFirst and iTeachSecond!