My friend Michelle has a terrific freebie right now for all you lucky Smartboard owners out there!! If you don't own a Smartboard, this packet also includes printables for the rest of us that don't have a Smartboard! :)
Michelle's Description:
This packet includes activities to compare winter and Christmas. There are printables and Smartboard activities. Check out my other December themed packets:
Click HERE
A Printable!
Another Printable!
A Smartboard Activity!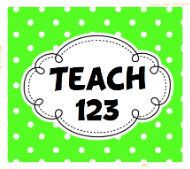 I WOULD

♥LOVE♥

IT IF YOU WOULD FOLLOW