This terrific freebie is from my friend Heidi's store at TPT!
Her Description:
Why teach using unit and lesson questions, and objectives?
Having students understand the learning focus for each unit and lesson gives them the ability to make connections to previous learning and understandings. Students will be able to take responsibility for their learning by identifying and showing how they met the learning objectives, and you'll be able to show achievement or be able to identify areas for reteaching. This learning map can also be used in conjunction with the Data Binder and Portfolio Common Core Standards Packs Grade 3-5 that I've created.
This includes instructions for use and learning map to be used individually or with Data Binder and Portfolio CCSS pack.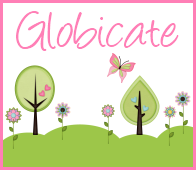 I WOULD ♥LOVE♥ IT IF YOU WOULD FOLLOW ME ON MY BLOG
ON PINTEREST!