Just got back from a little mini-vacation to Cocoa Beach!
Cocoa Beach is 2 hours south of here and known for beautiful beaches, Ron Jon Surf Shop, Kennedy Space Center and now, the ever famous Florida Blogger Meet - Up! :)
I meet some terrific teachers, bloggers and blog followers. But I'm also so happy to be home, I missed the kids, the dogs & my job. I know crazy right? But I have pre-planning for Summer School tomorrow and then two days of Common Core Standards training. Some of my favorite teacher friends will be at the training and I'm excited about learning more and of course, our LUNCH PLANS! All the teacher talk and enthusiasm made me realize that I really live a life that I don't need a vacation from ~ I'm so excited about Summer School and this next school year! :)
But ~ an oceanfront room with my hubby was a nice little getaway, rain and all!
Swear, he loves the ocean more than me, he was so happy to have a few days off, I just stink at taking pictures! :)
I'm so grateful to
Jen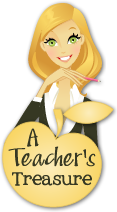 Mor &
Tara
for all their hard work organizing this event! Also, for the cute door prizes!
I had a blast and can't wait to meet up again!
I copied this list right off of Jen's blog so you can discover some new blogs!